Before, After, Regression

This is a variety of photos of several children's feet who have Plantaris. There are before and after photos, as well as photos of regression.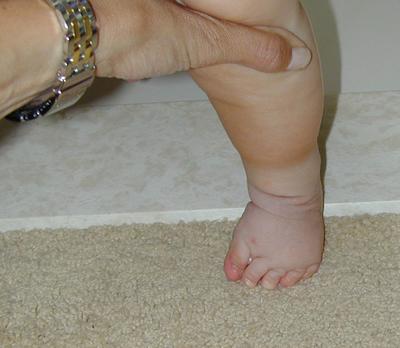 Front View
This picture is of another child, Chelsea, before she went to see Dr Ponseti. Like Kai, she had been casted, had a tenotomy, and then her foot developed Plantaris. This front view shows the way the toes tend to curl under the outside of the foot. Kai's did the same thing but I was never able to get a good photo of it.